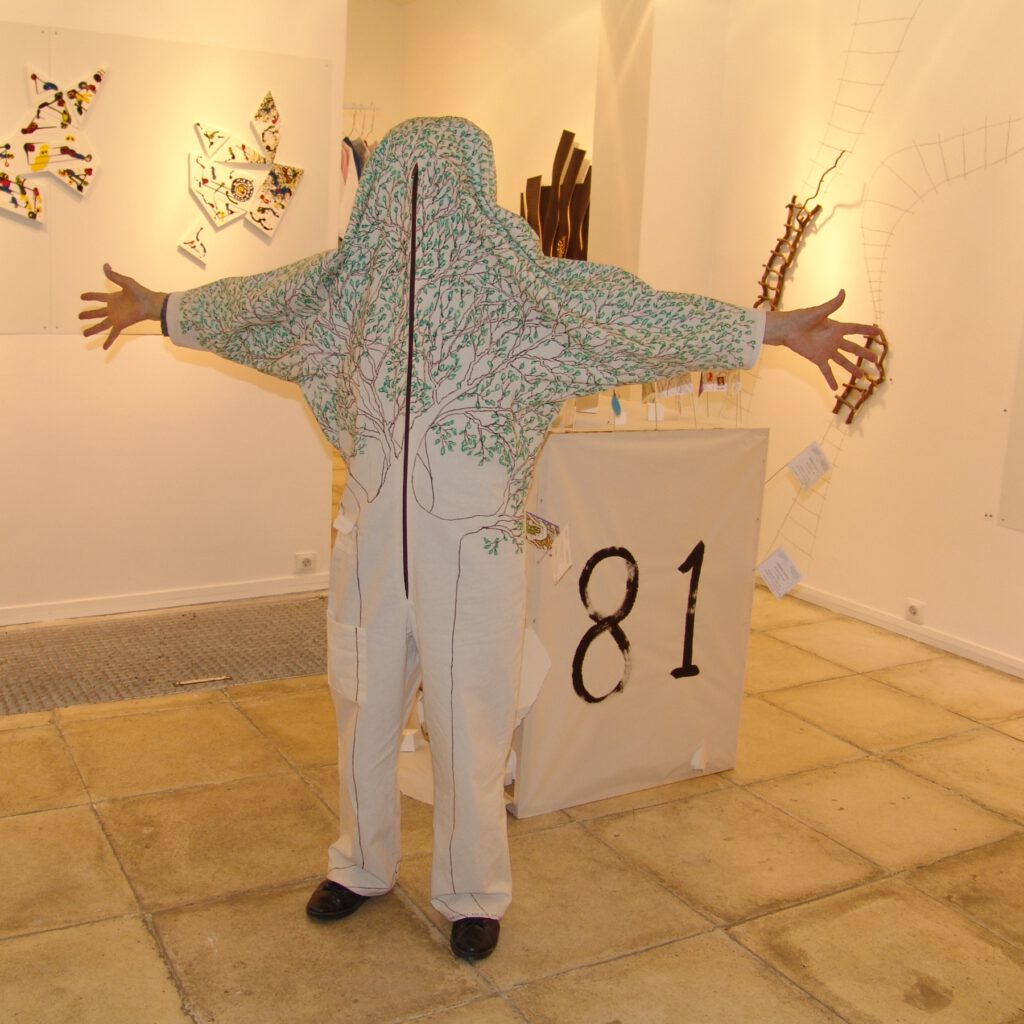 Baumwolle, Farbe
Foto: Marie Hélène Dhénin; Archiv Takako Saito
Metamorphose a là Takako: Aus einem geheimnisvollen weißen Papierwürfel entsteigt anlässlich ihres 81. Geburtstags 2010 die Künstlerin – als Baum. Einige Jahre danach trägt sie diesen Overall für eine Performance zu ihrer Ausstellung in Moers, das Vogelfutter auf der ausgestreckten Hand. Wegen eines lauten Trommelkonzerts zu ihren Ehren davor kommt jedoch kein Vogel.
Metamorphosis a là Takako: On the occasion of her 81st birthday in 2010, the artist emerges from a mysterious white paper cube – as a tree. A few years later, she wears this overall for a performance at her exhibition in Moers, the birdseed on her outstretched hand. Because of a loud drum concert in her honor before, however, no bird comes.