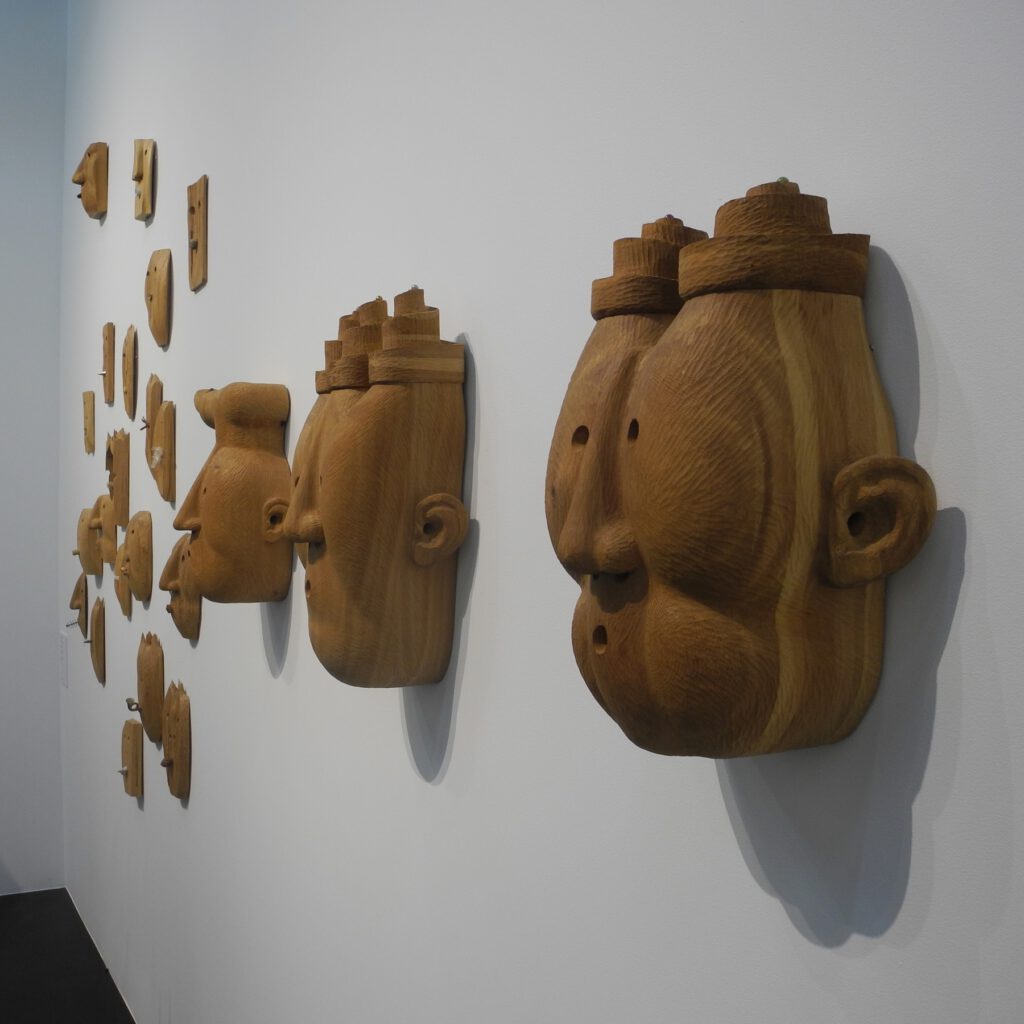 Spielköpfe 23, 25 und 21 | 1987
dahinter:
Different ways of Silence | 1998

So vielfältig sie auch sind, man könnte Arbeiten Takakos an der präzisen Fertigung erkennen. Die langmütige Sorgfalt, mit welcher ihre Kunstobjekte, Performances und nicht zuletzt Ausstellungen entstehen, haben viel mit ihrem Qualitätsdenken zu tun. Sie macht immer nur eine Sache auf einmal und ist erst zufrieden mit einem Ergebnis, wenn es ihr vor den eigenen Augen ausgereift erscheint. 
As diverse as they are, one might recognize Takako's works by their precise fabrication.  The long-suffering care with which her art objects, performances and not least exhibitions are created has a lot to do with her quality thinking. She only does one thing at a time and is not satisfied with a result until it appears mature before her own eyes.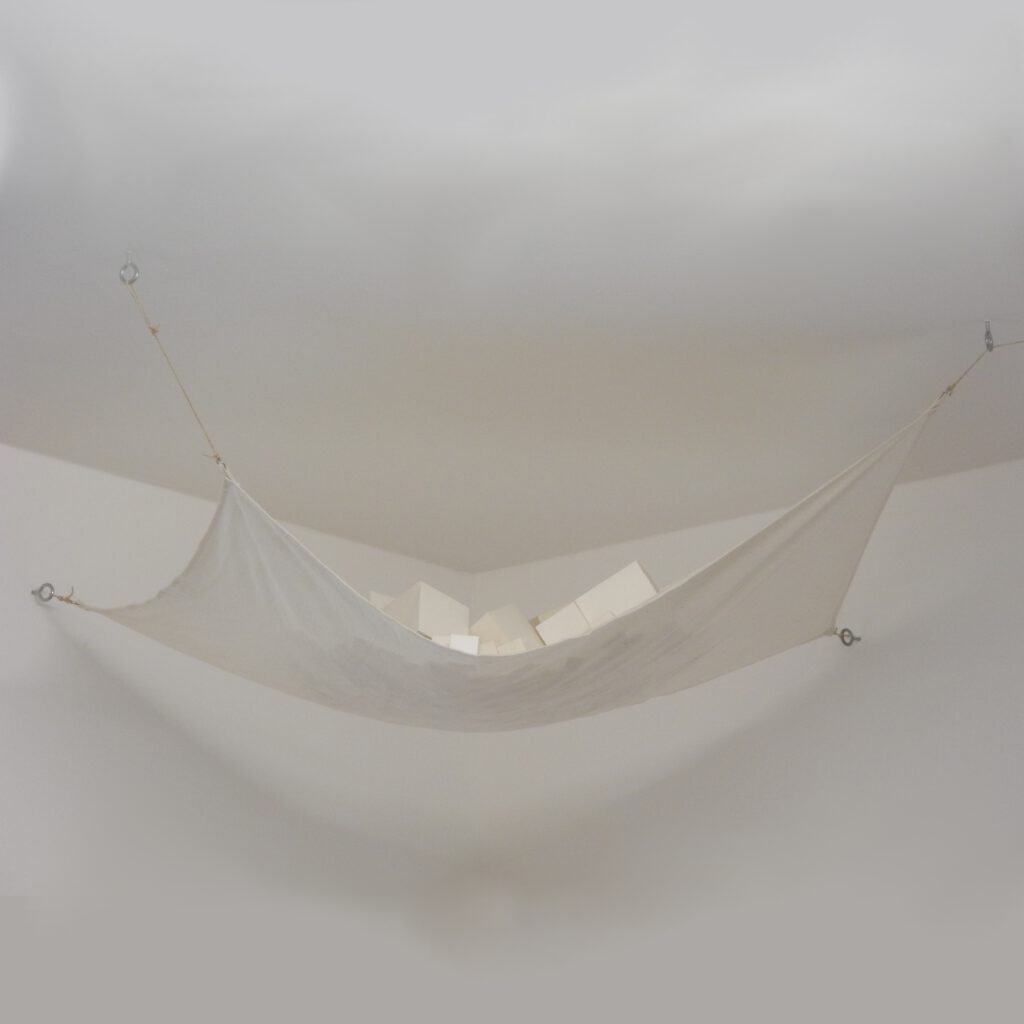 Mit Leitern | 1982 (Detail)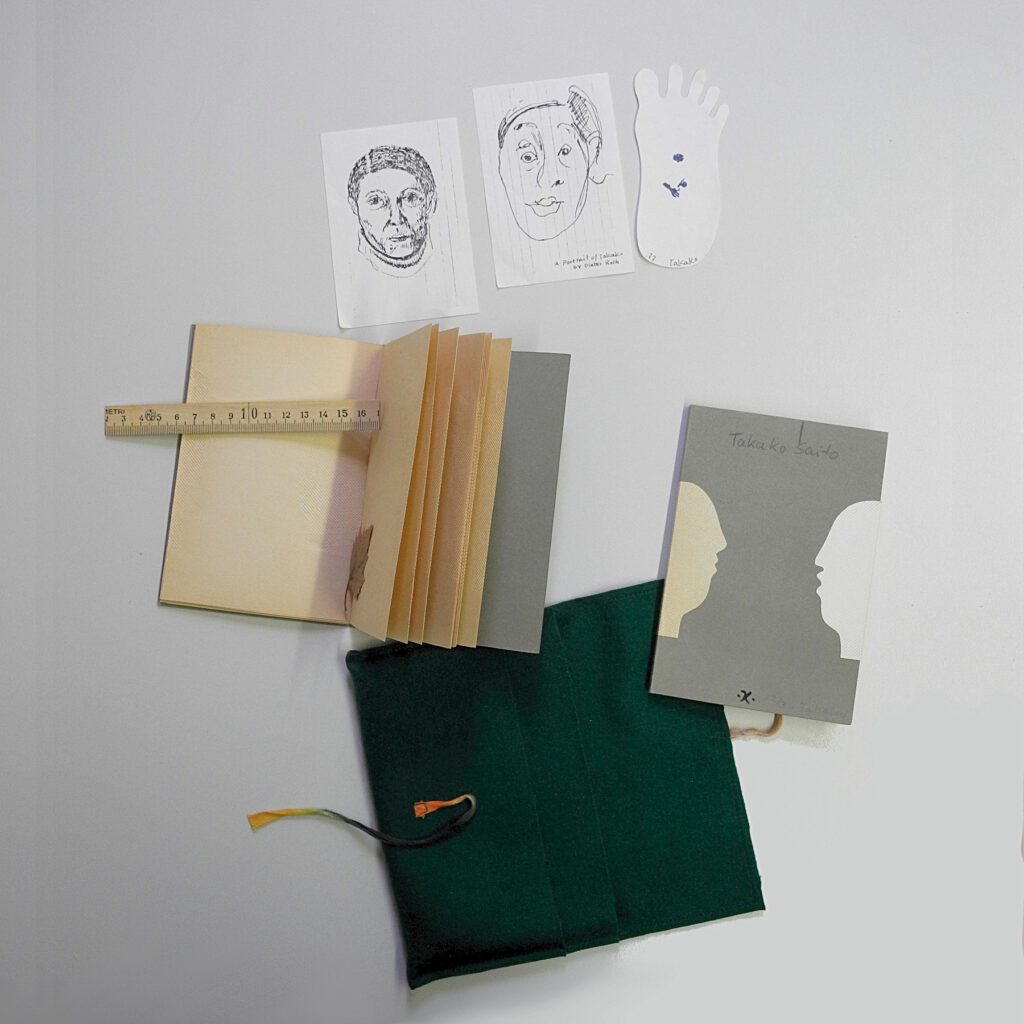 Grüne Filztasche, 2 fotokopierte Zeichnungen, Papierausschnitt in Fußform, Zollstockfragment, zwei Bücher 18 S. mit individuellem Prägedruck an den einzelnen Seiten, Laubblatt            
ca. 18 x 13 x 2 cm    
12/30, nummeriert, datiert und signiert auf den Büchern
Kunst- und Museumsbibliothek Köln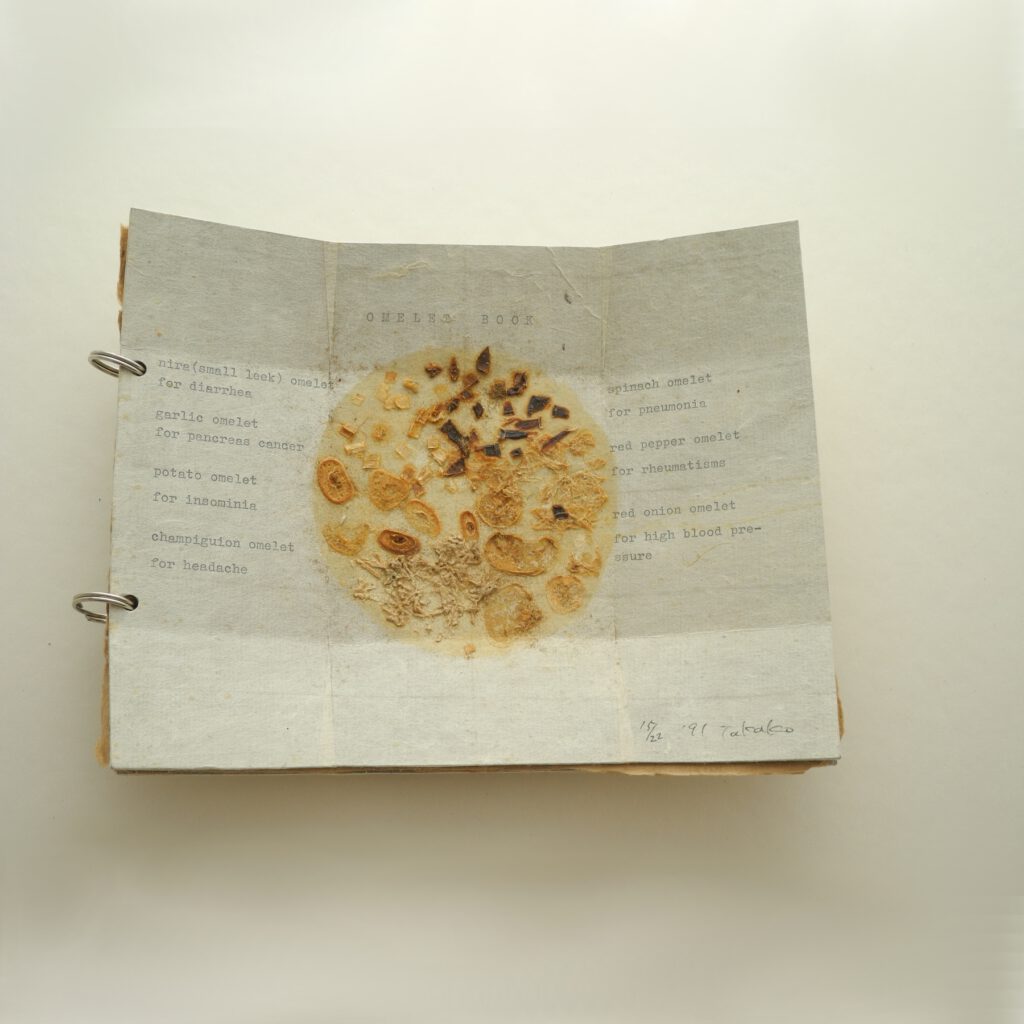 Omelet book mit Rezepte für Spezielle Krankheit  | 1991
7 Blätter, als Imbissteller gefaltetes Papiermachè, beschriftet, mit eingeklebten Zutaten            
22 x 18 x 3,5 cm
Auflage: 22