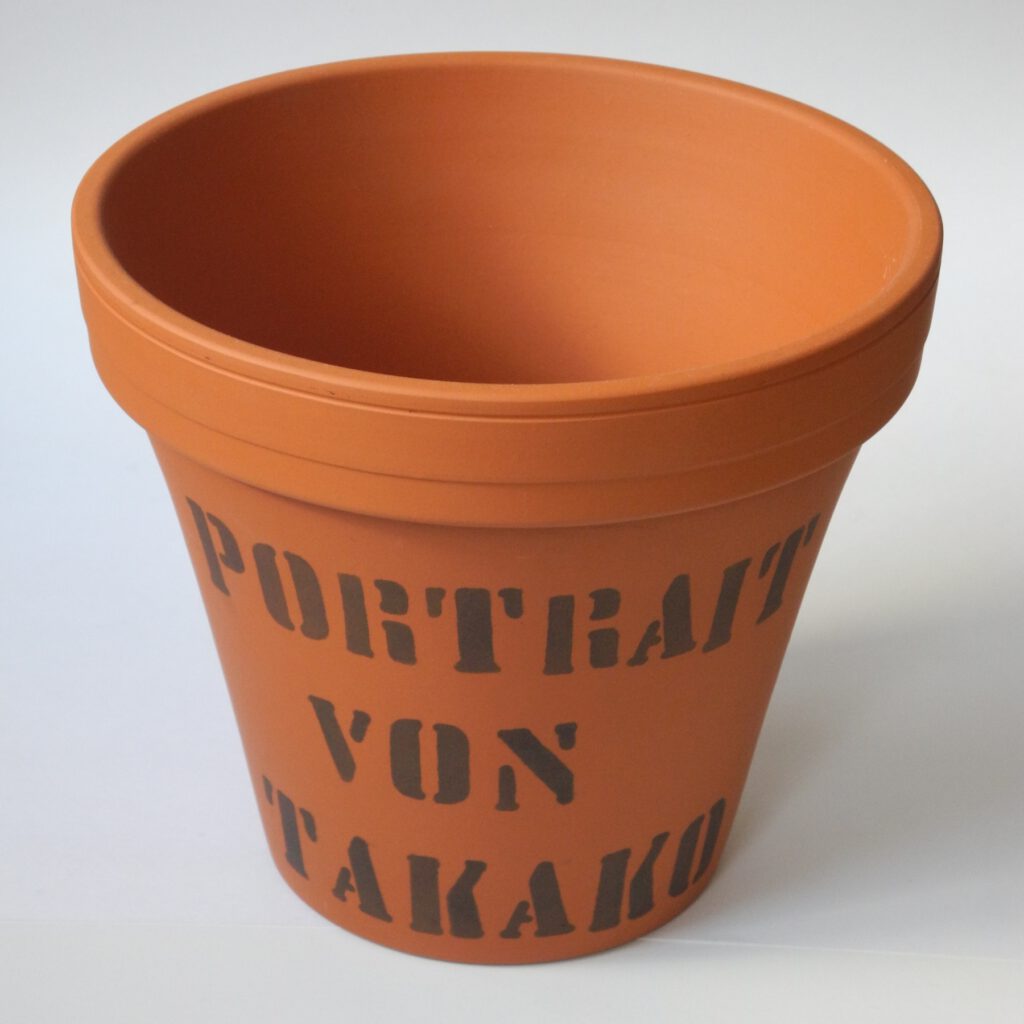 WAS IMMER DU IN DIESEN TOPF HINEIN TUN, ES WIRD EIN PORTRAIT VON TAKAKO | 1997

Dass Kunst immer ein gemeinschaftlicher Vorgang ist, hat Takako zutiefst verinnerlicht. Spiele, Handlungsaufforderungen, Fragen, Mitmachaktionen: das Prinzip des "You and me" prägt fast alle Arbeiten der Künstlerin und konsequenterweise auch viele Titel. Am Ende ist es wenig von Belang, ob man das mit den reformpädagogischen Ideen der japanischen Sobi-Bewegung für kreative Erziehung erklärt oder anders. Hauptsache, Betrachter ihrer Arbeit werden zu Mit-Machern.
Takako has deeply internalized that art is always a collective process. Games, calls to action, questions, participatory actions: the principle of "You and me" characterizes almost all of the artist's works and, consequently, many of the titles as well. In the end, it matters little whether you explain it in terms of the reform educational ideas of the Japanese Sobi movement for creative education or otherwise. The main thing is that viewers of her work become co-creators.
You an me 123 dir und mir 456 | 1999
Handgeschöpfter, mit Farbe bemalter Umschlag in Form einer Muschel, Faden; innen beschriftete Papierwürfel
Mr. + Mrs. Geheimnis von den Lacken Nr. 3 or 4 | 2011
70 x 70 cm's freedom | 1999
Rahmen und Rückwand aus Blech, verschiedene magnetisierte Gegenstände, frei arrangierbar, 100 x 71 x 15 cm