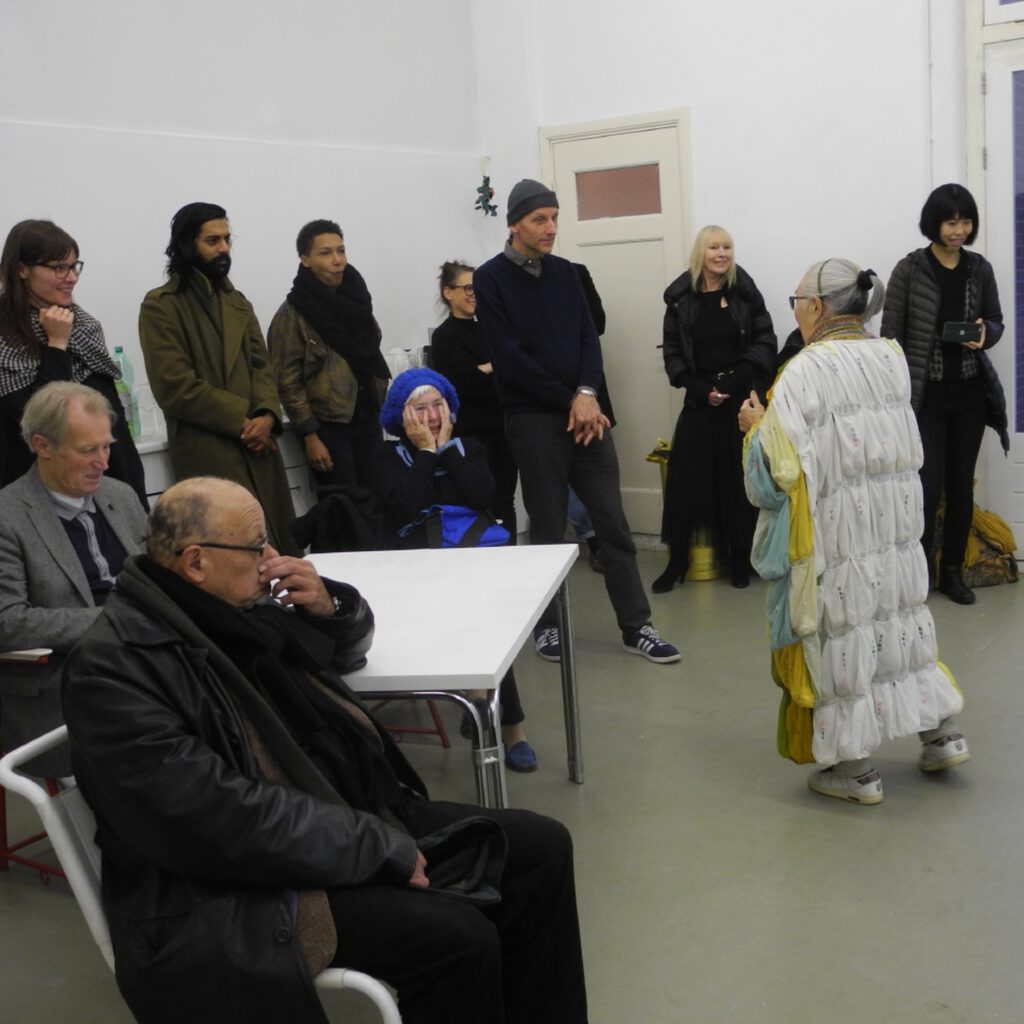 Performance am 28.11.2015 in der Galerie van Gelder, Amsterdam
Opera: das Zusammenspiel aller Künste als Gesamtkunstwerk bekommt bei Takako einen eigenen Zuschnitt. Aus ihrem "Kleid Buch" entnimmt sie kleine, zusammengeknüllte Papierstücke; handgeschriebene Silben darauf. Dem Publikum drückt sie diese Partituren in die Hand, singt sie vor und wartet auf Antwort. Ein Wechselspiel entsteht, ähnlich wie Jazzmusiker untereinander Einvernehmen erzeugen. Am Ende kann sie so das ganze Publikum verwandelt haben: zum aufführenden Gemeinwesen, zu Musikern im Studio, zur Party mit je eigenen Zwiesprachen.
Opera: the interplay of all arts as "Gesamtkunstwerk" (total work of art) gets its own cut in Takako's work. From her "dress book" she takes small, crumpled pieces of paper; handwritten syllables on them. She presses these scores into the hands of the audience, sings them out and waits for a response. An interplay develops, similar to the way jazz musicians create consensus among themselves. In the end, it can thus have transformed the entire audience: into the performing community, into musicians in the studio, into a party, each with his own talk.