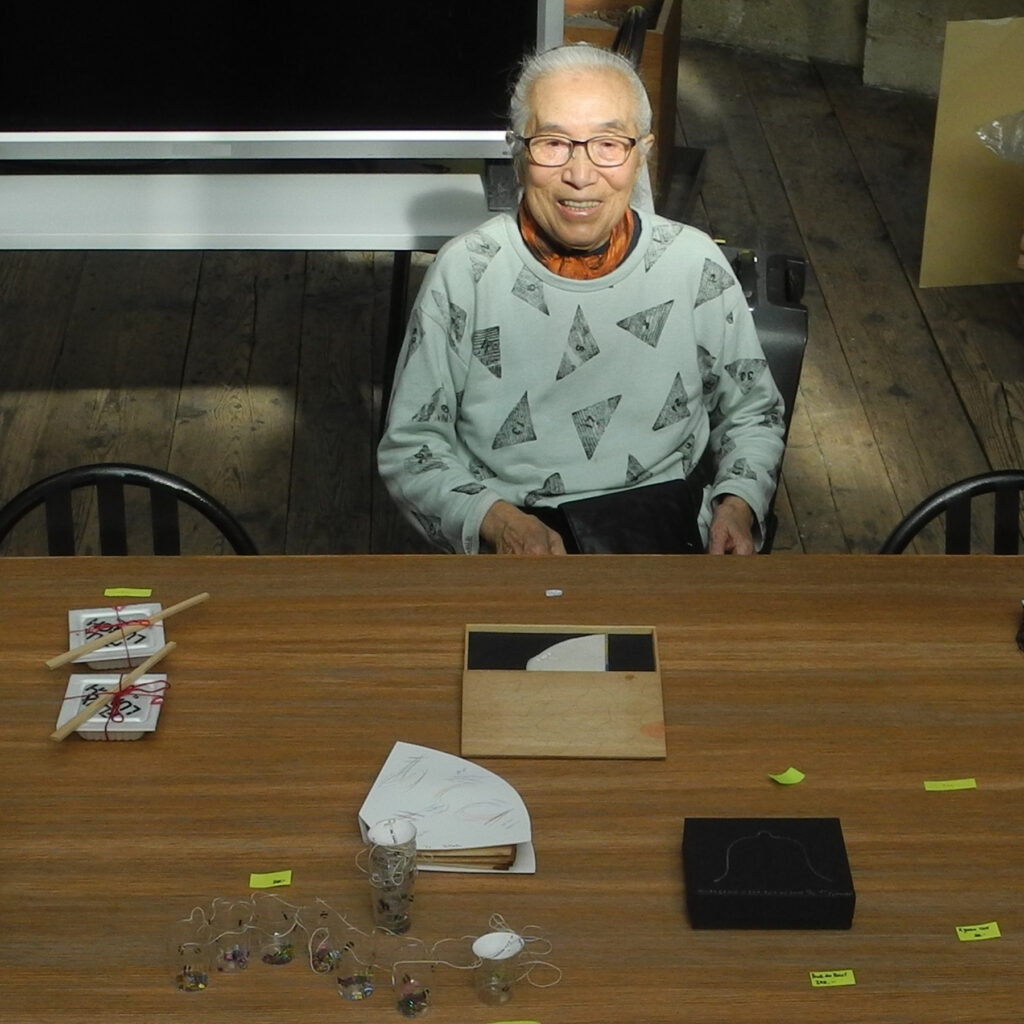 Extrasale Takakos Noodle Edition | 2019

Multiples, also Kunst in kleinen Auflagen, liegen für Takako Saito aus verschiedenen Gründen nahe. Zum einen arbeitet sie ohnehin gerne in Serien, probiert Varianten aus und optimiert dabei ihre zumeist handwerklichen Produktionsweisen. Zum anderen möchte sie viele Menschen mit ihrer Kunst erreichen und an dieser beteiligen. Außerdem hat sie sich üblicherweise selbst vermarktet. Ihre Noodle Edition und deren moderate Preisgestaltung sind da nur konsequent.
Multiples, i.e. art in small editions, are an obvious choice for Takako Saito for various reasons. On the one hand, she likes to work in series anyway, trying out variations and optimizing her mostly handcrafted production methods in the process. For another, she wants to reach many people with her art and involve them in it. In addition, she has usually marketed herself. Her Noodle Edition and its moderate pricing is only logical.
Zeitschrift, Offset
48,5 x 34 cm, 8 Seiten, Design Faycal ZaouliVerlag: Mudima, Milano
No. 2 play or game | 1992

Buch, 10 Seiten mit ungelmäßig ausgerissenen Vorsatzseiten aus Pergament; Schweizer Broschur, durch 8cm-Lochung gebunden; Farbe Tusche, Klebstoff; signiert '92 Takako
29,7 x 21 cm
9/25
Editionen im You and me Shop | Jahr