Lanzettförmige Schatulle; Kette aus 7 am Stiel verbundenen Blättern, kleine Sprechblasen neben Löchern darin        
ca. 5 x 20 x 4 cm
Natur spielt immer wieder eine große Rolle für Takako. Viele ihrer Materialien sammelt sie auf Spaziergängen vor Ort ein. Die Mechanismen der Natur prägen die künstlerische Form: Samen als Ausbreitungsmöglichkeit, die Handschrift des Zufalls im ausgelaugten Treibholz oder Blumen als poetisches Potential.
Nature always plays an important role for Takako. She collects many of her materials on walks in the field.The mechanisms of nature shape the artistic form: seeds as a means of dispersal, the signature of chance in exhausted driftwood, or flowers as poetic potential.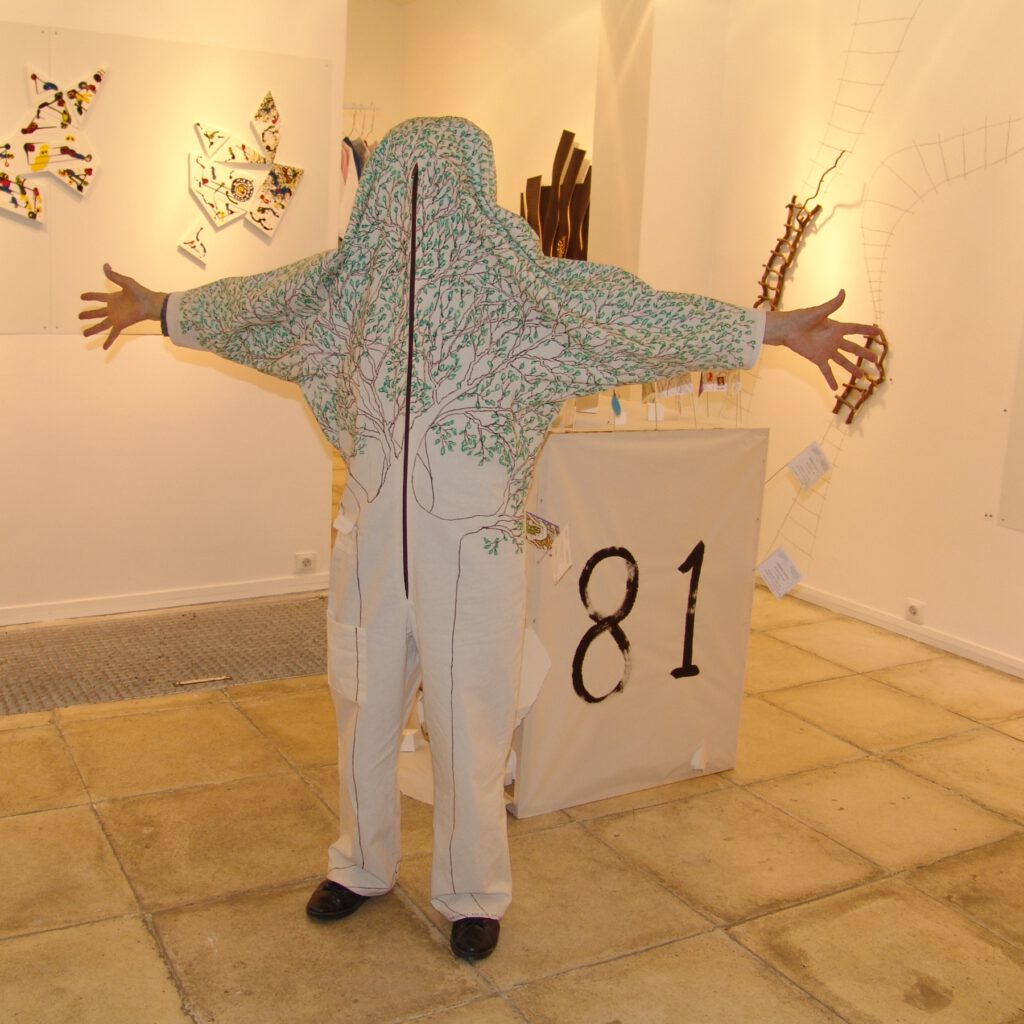 Came out as a tree | 2007
Baumwolle, Farbe
Foto: Marie Hélène Dhénin; Archiv Takako Saito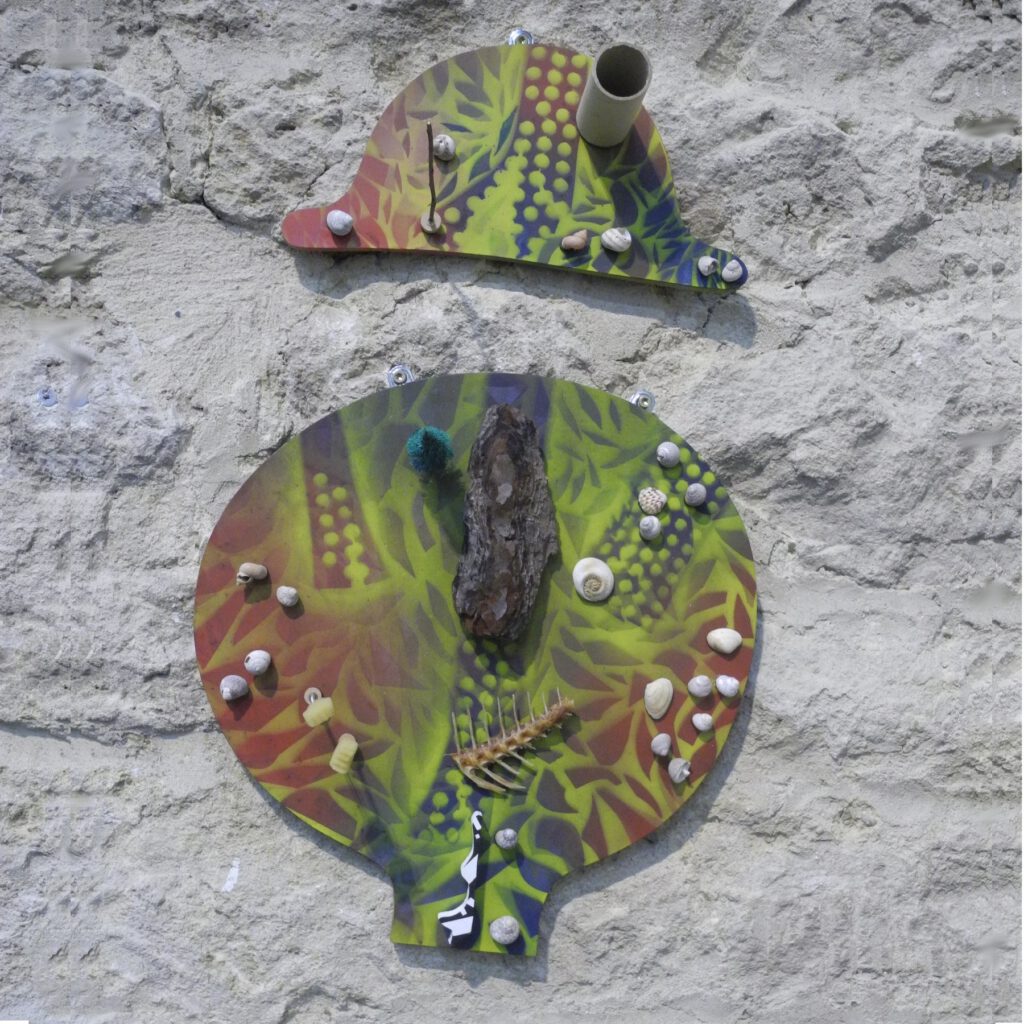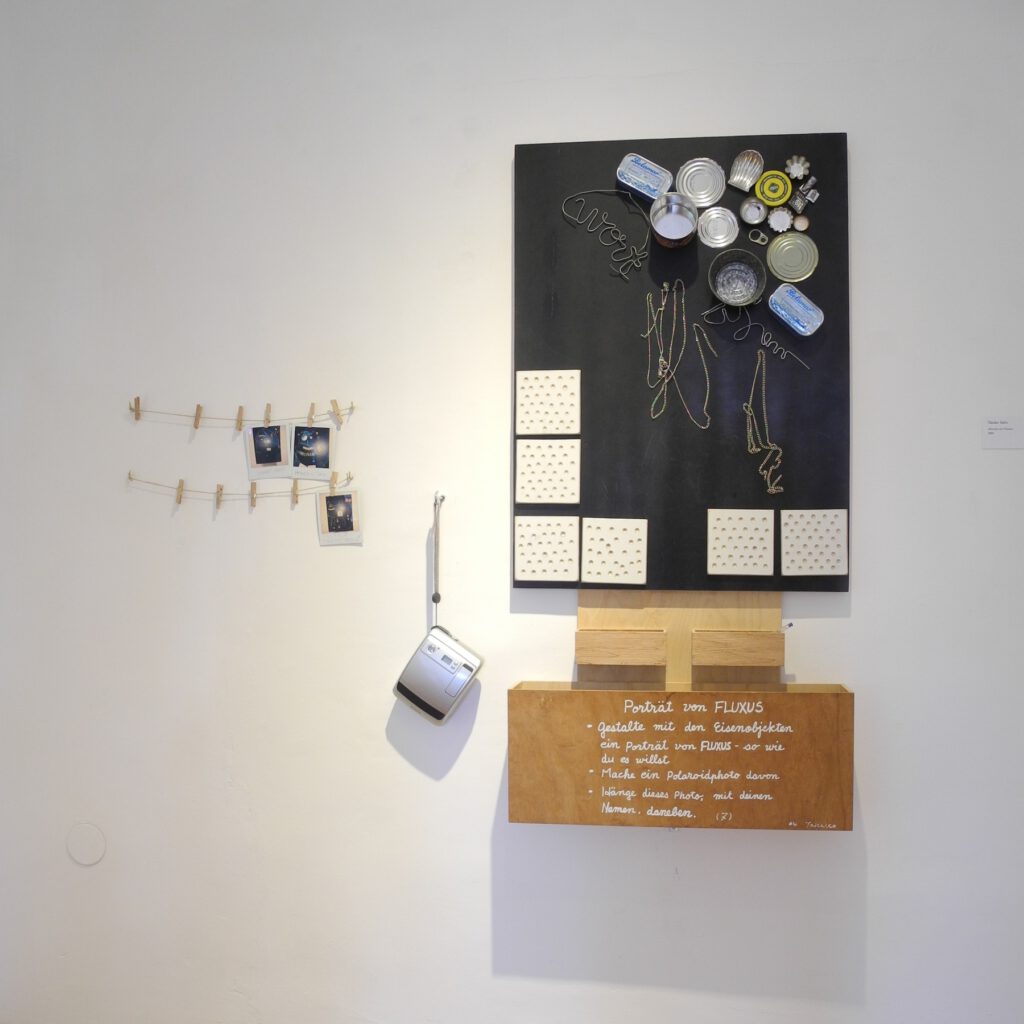 Portrait von Fluxus | 2004
Mixed Media; Ausgeschnittenes Metall, Holz, diverse Gegenstände; Polaroid-Kamera und Aufhängemöglichkeiten für Fotos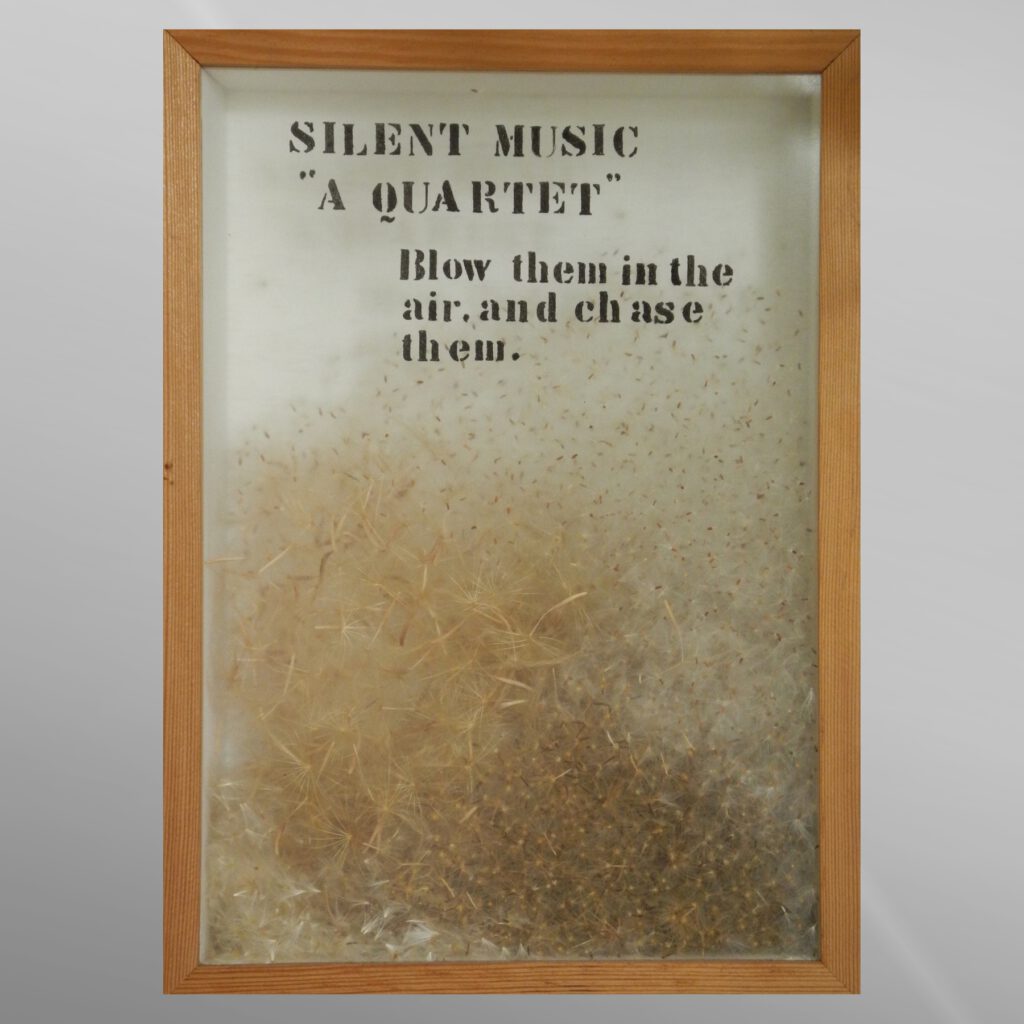 Silent music – A Quartett | 2012
Handgefertiger Kastenrahmen, Löwenzahnsamen, Beschriftung mit Schablone