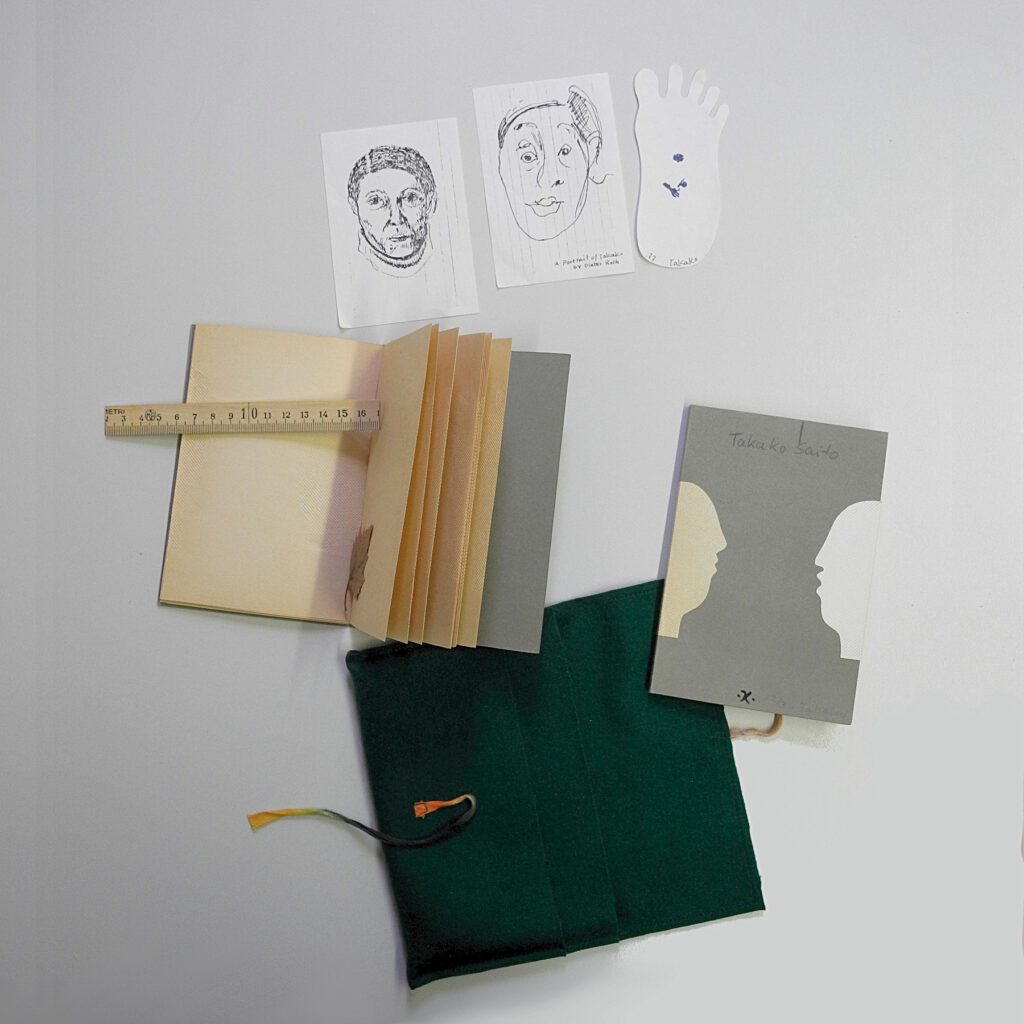 Ohne Titel  (with Diter Rot's drawing of Takako) | 1977
Grüne Filztasche, 2 fotokopierte Zeichnungen, Papierausschnitt in Fußform, Zollstockfragment, zwei Bücher 18 S. mit individuellem Prägedruck an den einzelnen Seiten, Laubblatt             
ca. 18 x 13 x 2 cm    
12/30, nummeriert, datiert und signiert auf den Büchern, Kunst- und Museumsbibliothek Köln
Was alles gehört zu einem Buch? Anfangs der 1970er Jahre hatte Takako in der Beau Geste Press gearbeitet, einem experimentellen Kunstbuchverlag im Süden Englands. Dort waren Ausstattungsmerkmale und vor allem ein experimenteller Umgang mit den Techniken des  Buchmachens Programm. Mit der Distanz von einigen Jahren entstand in Italien Takakos Edition, spielerisches Handwerk, Material und Werkzeug inklusive. 
Ohne Titel (with Diter Rot's drawing of Takako)
What all goes into a book? In the early 1970s, Takako had worked at Beau Geste Press, an experimental art book publisher in the south of England. There, features and, above all, an experimental approach to the techniques of bookmaking were the order of the day. With the distance of a few years, Takako's edition was created in Italy, playful craft, material and tools included.