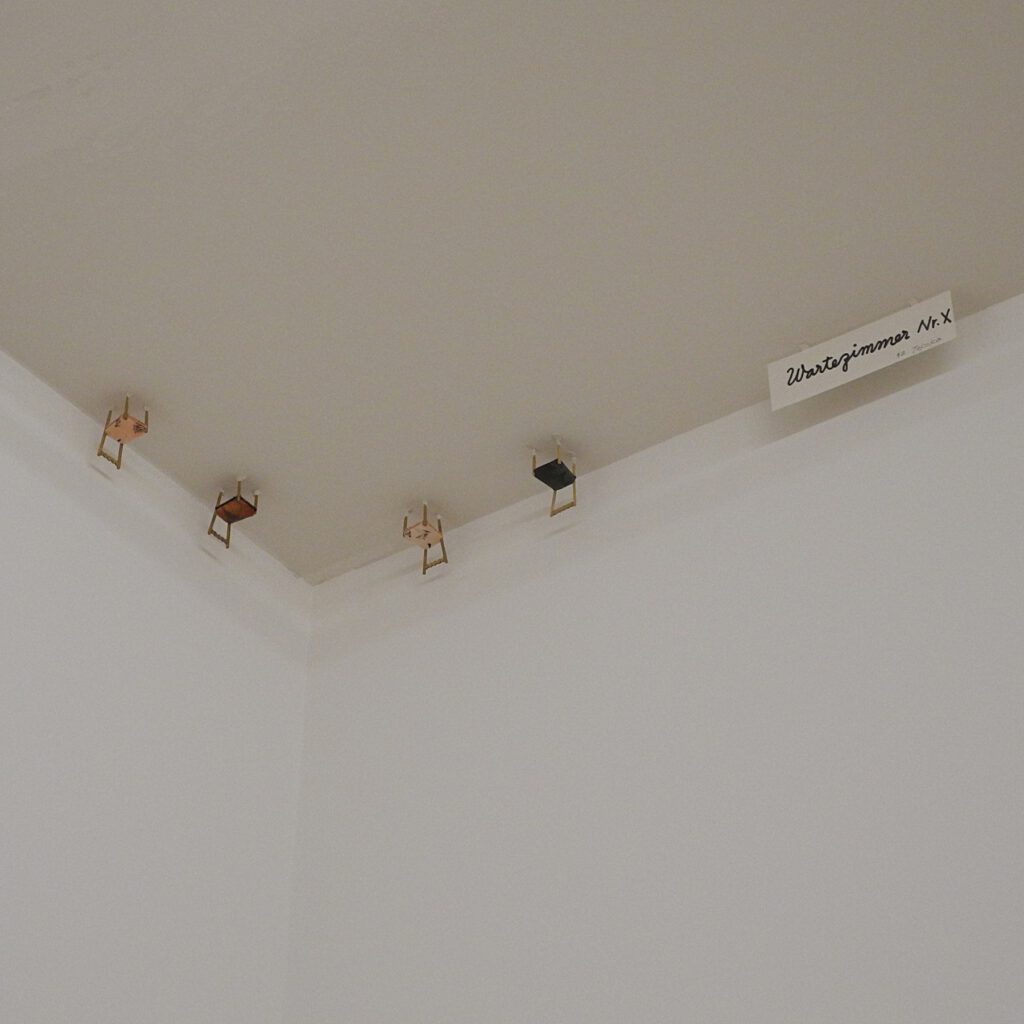 Wartezimmer Nr. X  | 1992
Zu Räumen hat Takako ein besonderes Verhältnis. Ausstellungen plant sie am besten vor Ort, minutiös und akzentuiert. Manche Ideen realisiert sie in ihren eigenen Räumen, beispielsweise an der Zimmerdecke. Gerne fragt sie nach noch mehr räumlichen Möglichkeiten.
Takako has a special relationship with spaces. She plans exhibitions best on site, meticulously and accentuated. She designs some ideas in her own rooms, for example on the ceiling. She likes to ask for even more spatial possibilities.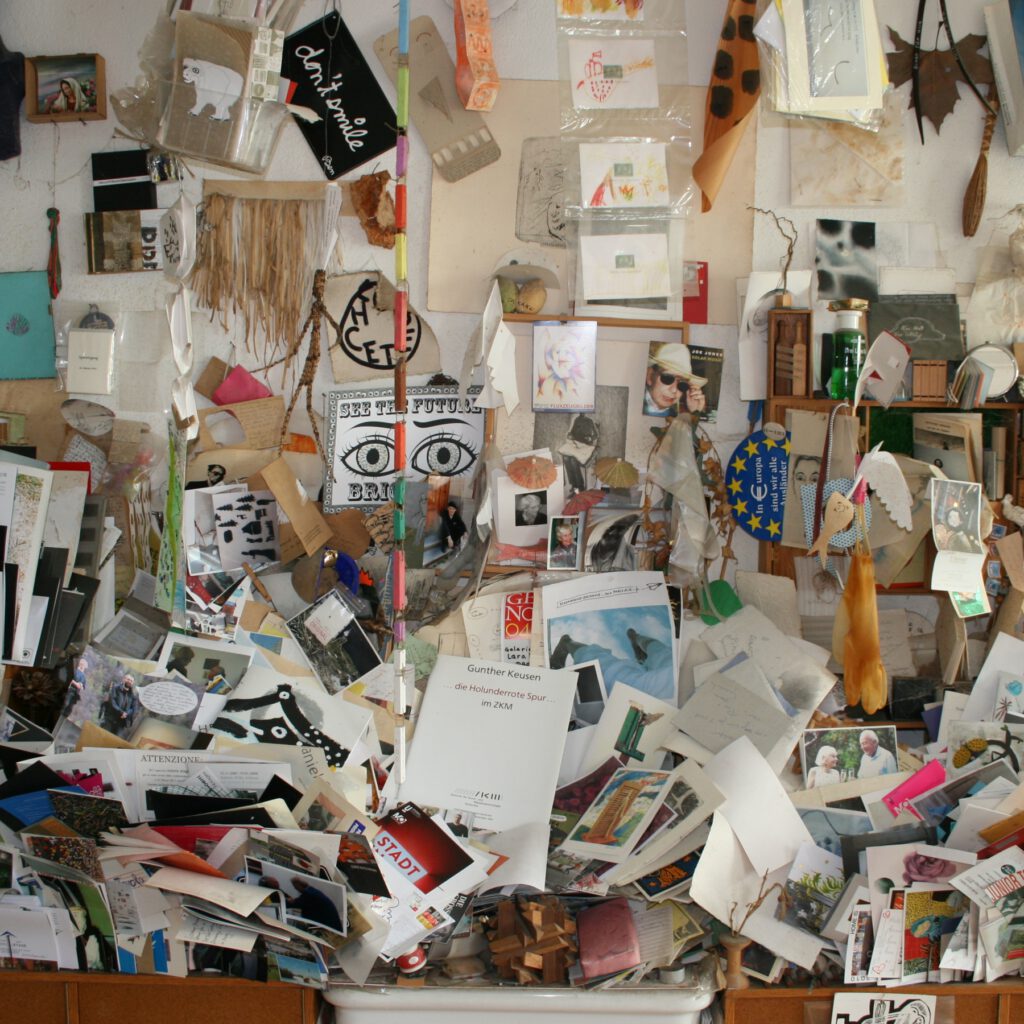 5 Pergamentröllchen zwischen zwei Holzdeckeln, vielfach beschriftet, perforiert oder bemalt
13 x 6 x 2 cm, Pergamentröllchen ca. 158 cm Länge
Auflage 15